Charity Support

At Screed Giant we are dedicated to exercising Corporate Social Responsibility, which we believe should involve actively engaging in doing what we can to make a positive difference to the wider community, beyond the interests of our company.
As our company grows, we want to share our successes in a way which will truly make a positive impact within our community.
It is because of this belief that Screed Giant are proud supporters of Macmillan Cancer Support.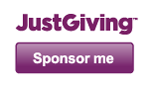 Click here to go straight to information about our fundraising!
Why we support Macmillan
We have chosen to support Macmillan as we feel that the charity does amazing work supporting people affected by cancer and their families and friends. We will all be affected by cancer in one way or another throughout our lives, and many will have experienced the amazing support of Macmillan, whether that be through the fantastic work of their nurses, support groups, bereavement counselling, financial help or any of the other amazing ways in which Macmillan support those affected by cancer.
We feel it is important to support the work of those trying to make life that bit easier for those who are going through the terrible ordeal of living with cancer. Without such support, it wouldn't be possible for the charity to carry out the brilliant work they do.