Our trek up Wales' highest mountain has raised nearly £1000 for Macmillan so far!
Screed Giant's Big Hike.  We may not be the fittest or fastest team around, but we are determined! I knew we were, but hadn't realised just how determined until we took on our latest challenge for Macmillan Cancer Support.
A sprained ankle, several swollen knees, severe earache (not just from our nagging ;p ), bumps, bruises, aching muscles and ruined joints were just some of the injuries we sustained in our full day expedition up Snowdon last Sunday (8th October).
We definitely can't claim to be the quickest team to have ever taken on the challenge – it took us 4 hours going up and 3 hours going down! Which exceeded even the more generous estimates of 6 hours up and down, and probably ranks us somewhere near the bottom of the table – we were wondering whether we might be eligible for some kind of record?
However, for a team of people who weren't even sure they would make it to the start of the mountain path (thanks to a very inconsiderately placed incredibly steep hill up to Llanberis path), we think we did ok and we are all incredibly proud of our achievement, since not one of us has an active bone in our bodies.
The weather wasn't great, as we had to deal with a thick mist most of the way up, but it could have been much worse – and in some ways only being able to see a short distance ahead helped, as we never had to take in the full scale of the mountain so it always felt like there was only a bit further to go. It was a shame that we couldn't appreciate the view from the top though – looks like we will have to do it again!
We even managed to go the whole way without one of us uttering a word of complaint … ahem … ok maybe the odd minor slip of the tongue… ok that's not true either… I wouldn't be surprised if echoes of "how much further" (and many more un-publishable complaints) were still ringing around the Snowdonia hills for days after.
The hike up the mountain was made bearable though, thanks to the motivational words of encouragement we received from strangers, our silly games, lots of snacks, and the support we gave each other as a team. And I think we would all agree that we felt especially good when we met a Macmillan nurse at the summit, who was extremely grateful to us and reminded us exactly why we were doing it.
All in all, the pain was worth it and was a small price to pay, as we have so far managed to raise nearly £1000 for Macmillan Cancer Support!
We would love to push our total over the £1000 mark, so if you think our challenge is a cause worth donating to, then please, please donate if you can. It takes just a couple of minutes to donate by clicking the Just Giving button below.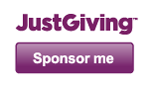 We are so grateful for all the support we have received so far and would love to continue smashing our target to be able to hand over a huge sum of money to Macmillan – a truly worthy cause. Click the link to read more about our dedicated charity Macmillan Cancer Support.
Screed Giant's Big Hike – We Did It!!

Here's what the team had to say about the experience: